229x178mm Motorcycle Plate Media (9×7 inch)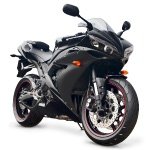 This is our 9×7 inch or 229x178mm Motorcycle Plate Media, this number plate size is commonly used for Motorbikes. And now white Trailer Plates also use this media size.
Designed for our specialist printers, you'll need to use these matched components to make legal number plates. Our high specification components only meet the regulations and British Standards when matched together correctly. Before purchasing ensure you select media compatible with your printer.
If you print onto reflective, get our 2-Part Bundles with Acrylic Faces and Dry Reflective. For film printing, pick our 3-Part Bundle which includes Clear Film with Wet Reflective and Acrylic Faces.