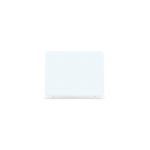 10 White 2-Part Trailer Plates
£34.50
This bundle of matched components produces 10 White 2-Part Trailer Plates compliant with regulations.
Includes: 10 x nrd003w + 10 x naw003
Description
Additional information
Description
This bundle of 10 White 2-Part Trailer Plates has been created to encourage compliant plate production. Our British Standard certification is for finished number plates made with this specific plate media. So we can guarantee trailer plates made from them will be road legal, subject to correct use.
SKU/Part No: 10tuk003wt
Plate Size: Trailer Plates 220x178mm (9x7inch)
Plate Colour: White
Bundle Includes: 10 White Motorcycle Dry Reflective Sheets (nrd003w) and 10 Motorcycle Acrylic Faces (naw003)
As can be seen from the contents, you have to print and join our components together to make number plates. Therefore ensure your system prints onto reflective before buying this 10 White 2-Part Trailer Plates bundle. Just like our trade number plate printing solution for motor factors and the aftermarket.
Bundle Components
10 x White Motorcycle Dry Reflective Sheets – nrd003w

Oralite Number Plate Reflective is designed for printed number & trailer plate production. For 2-part plates, you simply print on and then laminate it to the back of an acrylic face. Each retro reflective sheet is fade resistant and coated to help prints bond to the surface.
10 x Motorcycle Acrylic Faces – naw003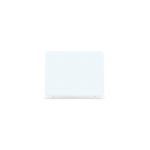 Our Motorcycle Acrylic Faces from Toennjes, are certified to make Tennants number & trailer plates. But only when laminated to our Oralite number plate reflective. Every clear acrylic face is UV stable to resist discolouring and comes with a wet adhesive face for easy assembly.
2-Part Trailer Plates
Tennants 2-Part components realise the full potential of the basic printed number plate. And yet with just two components, we created a combination that satisfies all standards and regulations. But also keeps costs low and simplifies the assembly process.
Trailer plates are identical to white motorcycle number plates in size. Thus we recommend you make yours with this media bundle. That way your trailer plates benefit from the same high quality and performance.
Tennants Number & Trailer Plates
Making number plates is easy with our 3 step process.
1: Design 2: Print 3: Assemble
First, you design a number plate in our compliant software. Second you print it onto our plate media. And finally, assemble the specific matched components together.
But only when you use each part of our combined solutions, can we guarantee your number plates will be 100% legal.
Assemble with a Jig & Roller
When laminating your plate media together, we recommend using a jig and roller or a professional finish.
Use the pins and place your printed Reflective on the jig, positioned flat and square.
Fold back a few centimetres of the adhesive cover on an Acrylic Face.
Line up the Acrylic on top, Adhesive facing down towards the reflective.
Carefully join the components together at the Exposed adhesive, ensure the edges match.
Slide both parts towards the rollers, with the Joined edge nearest.
Take and keep Hold of the folded adhesive cover.
Slowly Wind the arm so the components are fed through the roller.
The adhesive cover should be Removed while the roller bonds the parts together.
Finally, remove the other Protective Cover from the Acrylic.
Laminating Printed Reflective & Clear Acrylic Guide
Additional information
| | |
| --- | --- |
| Dimensions | 229 × 178 mm |
| Media Type | 2-Part, Trailer Plate |