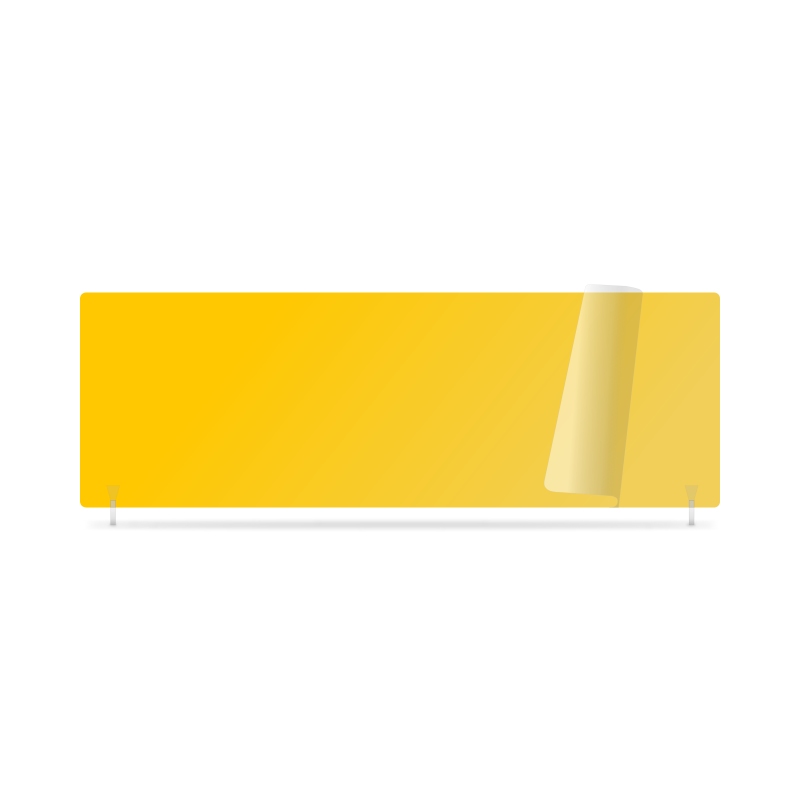 10 Yellow 640x215mm Wet Reflective
£32.00
This 640x215mm Wet Reflective is used to make 3-Part Shaped Number Plates & comes in packs of 10 sheets.


Description
Additional information
Description
This pack of Yellow 640x215mm Wet Reflective can used to make shaped number plates. Not only is it UV stable and resistant to fading from sunlight or weathering. But it's also adds much needed reflectivity to your 3-Part number plates. Being wet faced, this component comes with an adhesive coating.
Size: 640x215mm
Quantity: 10 Wet Reflective Backing Sheets
Colour: Yellow
Wet Faced: Adhesive Coated
Printable: No
For: Shaped Number Plates.
3-Part Pates: Match with a Shaped Acrylic Face and 640x215mm Clear Film.
To make shaped plates with our 640x215mm Wet Reflective, you'll need a printer capable of taking oversized film sheets. And our Signs Software, since it generates an alignment and trimming guideline for you. During assembly, simply laminate it to the back of your printed Film & Shaped Acrylic.
Printing Shaped Number Plates
LG Signs makes shaped plates using templates & images, which include a guideline to help with assembly.
You simply select a template in our software. Enter the registration and print it out. Then you combine your printed sheet with its matched components. To finish off, you will have to trim away any excess media. For a complete guide to printed shaped plates, try our Knowledge Base.
Combining Components & Assembly
Whenever you make a printed number plate, we recommend using a jig and roller for a professional finish.
3-Part Plates
Place your Printed Clear Film face up, in the centre of the jig.
Then fold back a few centimetres of the adhesive cover on a Shaped Acrylic Face.
Position the Acrylic above the Film using the printed Guideline, with the adhesive side facing down.
Carefully join the two pieces together at the Exposed edge.
Take hold of the Fold and slowly feed it through the rollers, joined edge first.
This will remove the adhesive cover and bond the first two parts together.
Next, put a Wet Reflective face up on the jig & fold back part of its adhesive cover.
Position the parts joined earlier on top with the Film facing downwards and join them together.
Once again, Feed it through the rollers, removing the adhesive cover.
Now using a craft knife, Trim away all the excess film and reflective from around the shaped acrylic.
Finally, remove the protective cover from the Acrylic Face.
Additional information
| | |
| --- | --- |
| Dimensions | 640 × 215 × 0.4 mm |
| Media Type | Wet Reflective, 3-Part Plates |
| Product Brand | Tennants UK |