Motorcycle Plates – 9×7 inch / 229x178mm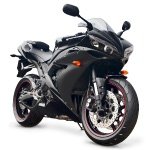 This is our 9×7 inch media for making Motorcycle & International Trailer Plates. Below you'll find matched components to make Film, Reflective & 3-Part Plates. And as long as you follow our strict specification, your plates will be compliant with BSAU145e. For components pre-printed with flags, you should look in our Badged Media section.
Before you buy any media, please ensure it is compatible with your printing system first. And remember our Matched Bundles have pre-set numbers of each item, so it complies with standards.
If you print onto reflective, select Acrylic Faces and Dry Reflective. For film printing, pick Clear Film and ABS Plates. Or if you make 3-Part Plates, you'll need Clear Film & Acrylic with Wet Reflective.
Note: Most of our protective covers are transparent, but some batches are coloured blue or green.