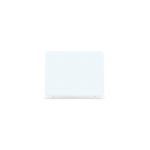 Motorcycle Acrylic Face
This Motorcycle acrylic face is for making number plates with, it's sized 229mm by 178mm or 9 by 7inches and is compatible with reflective printing.
Log-In
& Buy
Description
Additional information
Description
This is a single motorcycle acrylic face ref: naw003, it comes sized at 229mm by 178mm by 3mm or 9 by 7inches and is usually used when reflective printing. It is UV stable so it wont cloud up or discolour and is cut dead sized so its dimensions are accurate to just a half a millimeter. Wet-faced, they come coated with an adhesive layer which is protected by a quick release covering. When combined with a printed white or yellow reflective they make BSAU145d compliant number plates. Printed areas on the reflective sheets are protected by being sandwiched between the two components when joined together.
Reflective Printing
Reflective printing is a simple plate media system used to make low cost number plates. It twins a printed reflective sheet with a clear 4by4 acrylic face.
This simple combination of matched plate components provides suppliers with a finished number plates that meet all the requirements of the current regulations.
Combining Reflective & Acrylic
We recommend using a jig and roller to combine plate components for a professional finish. Joining them together then becomes much simpler and produces repeatable high quality results.
First take this clear motorcycle acrylic face and place it adhesive face up on the jig, use the pins or guides so it sits square. Pull back a few centimeters of the adhesive's cover on the right, near the rollers and fold the flap over so it stays in place. Secondly, carefully line up the reflective on top with the printed side facing down. Use the pins or guides to keep it flush and join the two components together at the edge you exposed earlier.
Thirdly, slide the components towards the rollers, with the joined edge closest to them. If it helps, lay the reflective over the rollers out of the way and take hold of the adhesive flap. Slowly wind the roller arm so the components are fed through, keeping hold of the flap. This will pull the remaining cover away from the acrylic, while the rollers remove the air from between the media and bonds them together.
Additional information
| | |
| --- | --- |
| Weight | 0.01 kg |
| Dimensions | 229 x 178 x 3 mm |